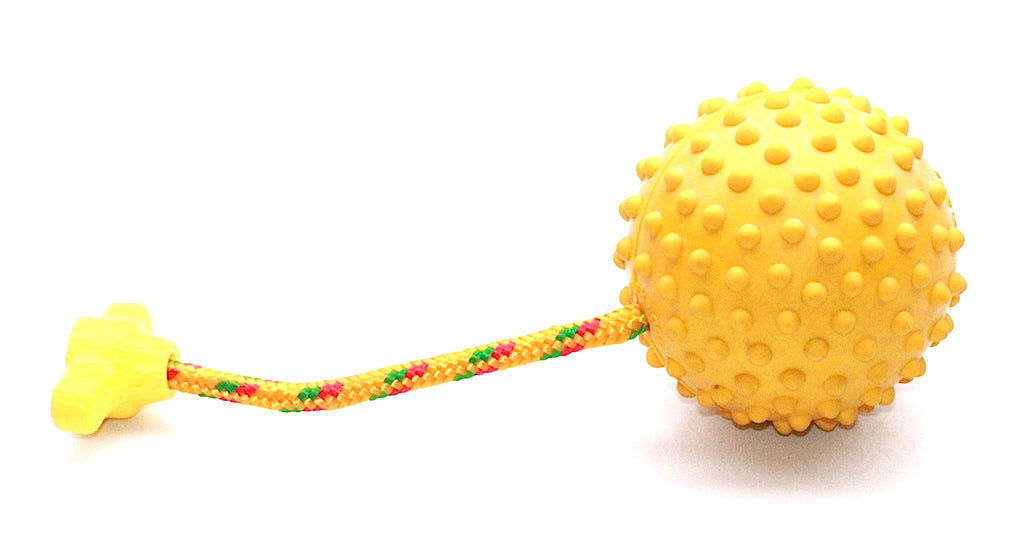 Tug Balls with 'T' Handle
or 6 weekly interest-free payments of

$4.75
What's this?
Made from strong non toxic rubber.
A challenge for most dogs.
Has molded bumps to assist the dog to grip toy.
'T' handle allows you to keep your hands free from dog slobber and maintain a good grip with only 2 fingers.
Ultra strong, washer fixed to rope to stop it pulling through ball.
Have hours of fun with your dog.
3 sizes available
50mm Dia great for small dogs or puppies
60mm Dia, ideal for medium dogs.
70mm Dia for the big strong dogs.