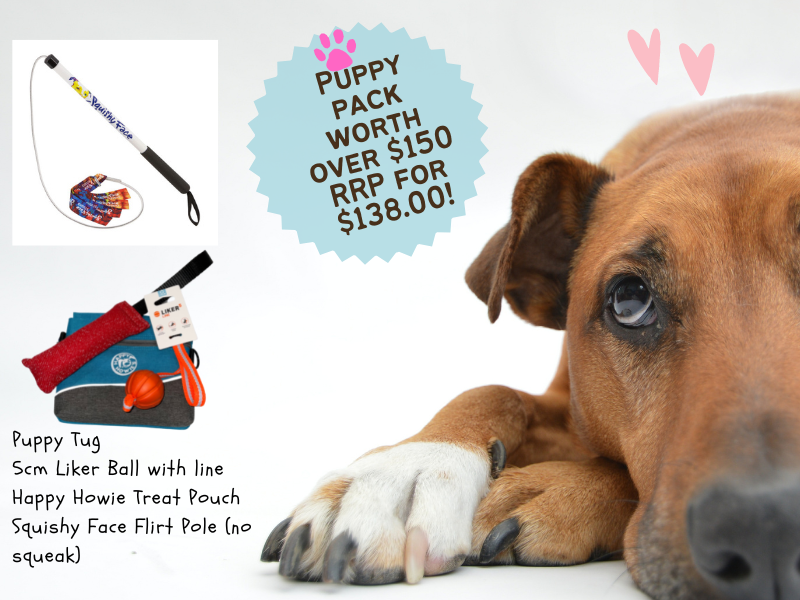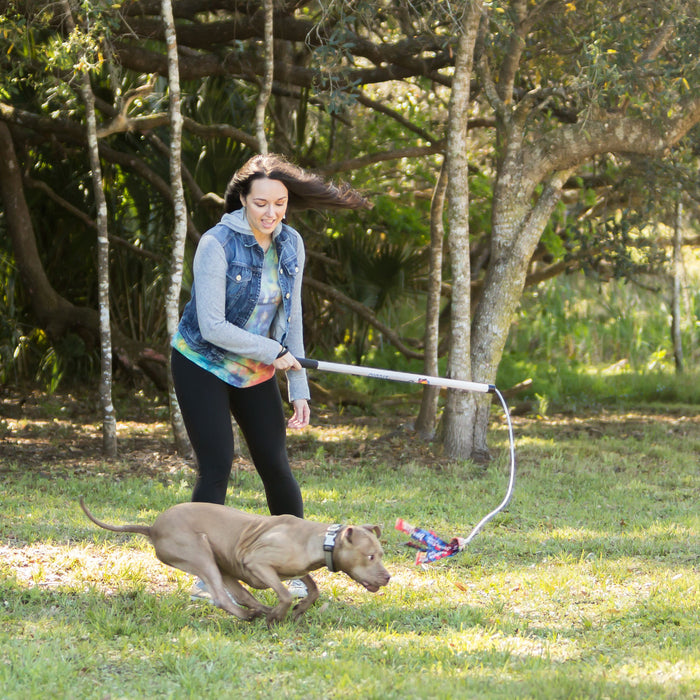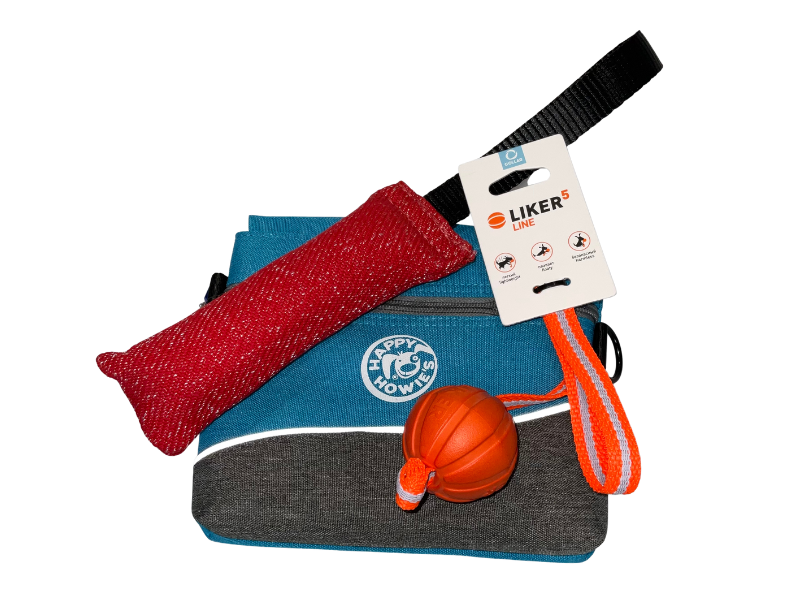 New Puppy Starter Pack
or 6 weekly interest-free payments of

$23.00
What's this?
If you have just got, or are about to get, a new puppy, then this pack is for you!
Or maybe it's a gift for someone who has just gotten a puppy? 
This pack will keep them occupied and save your furniture, shoes, other pets and maybe your kids from puppy mania.  Keep them entertained and happy with a Puppy Tug, 5cm Liker Ball with line, Squishy Face Flirt pole (no squeak) and a Happy Howie treat bag! Add in one of our beautiful puppy collars and/or a 13mm lead and you are all away and laughing!

Colours of treat bags are Orange, Blue or Black and Flirt Poles are Rainbow or Blue/Purple.  (select from drop down menu). Tugs are supplied in available colours so are not able to be specified but will be black or red.  The individual products may be viewed separately on our website for reference.