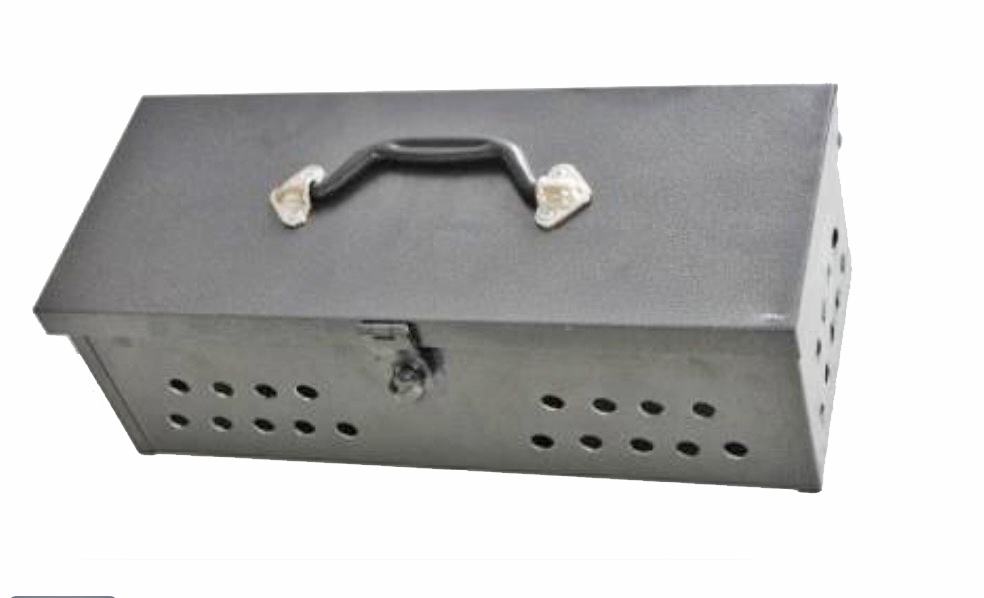 Metal Scent Box
or 6 weekly interest-free payments of

$10.83
What's this?
Metal Scent Box
This box is ideal to hold your target odour sample.
Measures approx 400mm x 200mm x 200mm.
Has hinged lid for easy access and easily carried by the handle.
Multiple perforations around the box allow for the odour to disperse in all directions.
Size of the holes prevents the dog from having any visual confirmation of the odour so forces him to use his nose.
Ideal for use in the open and easily cleaned.