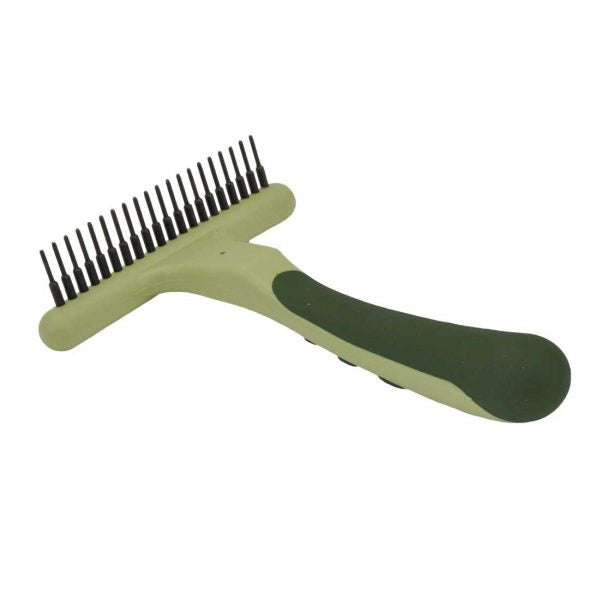 Safari Undercoat Rake
or 6 weekly interest-free payments of

$7.50
What's this?
High quality rake

Dog Undercoat Brush: The single-row 20 pin rake design is suited for dogs with medium and long hair

Undercoat Rake for Dogs: Precision tapered pins rake through the undercoat to prevent matting

Pet Hair Removal: This dog grooming brush detangles fur, removes loose hair and smooths the coat

Dog Brush for Shedding: Comfortable rounded pins won't irritate your dog's skin, offering a pain-free experience

Helps remove shedding hair from the undercoat while leaving the top coat undisturbed.

Stimulates circulation

Ergonomic, non-slip handle makes grooming effortless
Grooming is an important and essential way to maintain proper hygiene and overall health in your dog. Benefits of grooming your dog is to maintain healthy skin and beauty. Grooming also allows for the early detection of skin issues. Some skin issues may need to be discussed with your veterinarian.
Shedding of the undercoat is a natural process and occurs through various times of the year depending on the type of dog and environment and can last for up to two months. Short-haired breeds are classified as dogs having hair shorter than 50mm. Long hair breeds are classified as having hair longer than 50mm and should be groomed often to keep the hair healthy.