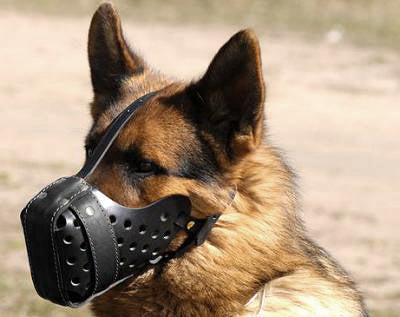 Leather Muzzle
or 6 weekly interest-free payments of

$29.16
What's this?
This muzzle is made from the finest leather.
Can be used to prevent the dog from biting or for Agitation work.
They are made of black leather and have a steel agitation bar that is also covered in leather.
Includes reinforced sides to help keep their shape.
The muzzles are lightweight and very comfortable for your dog.
Adjustable straps.
Excellent quality.