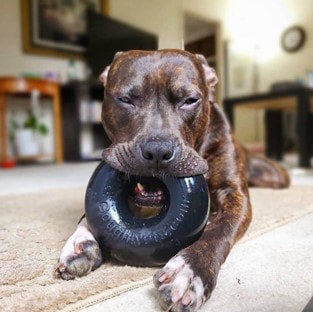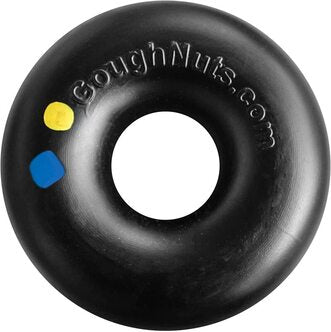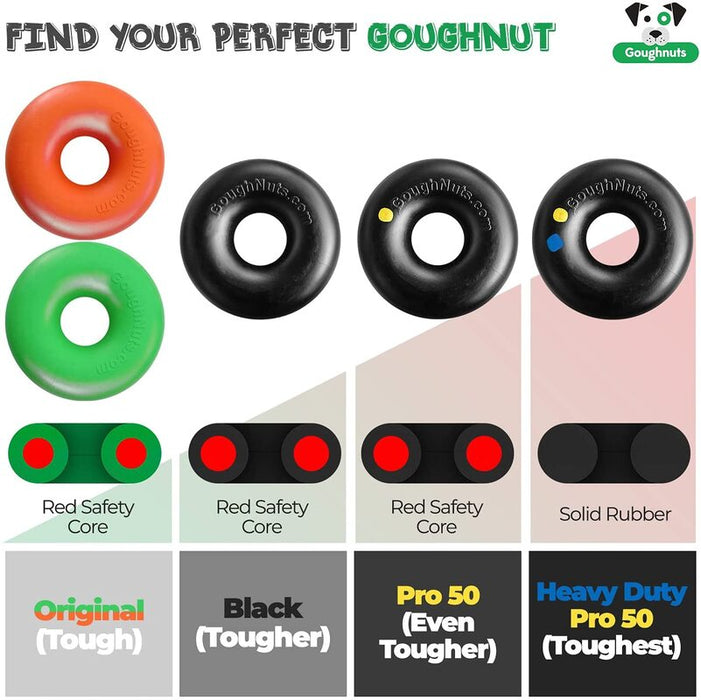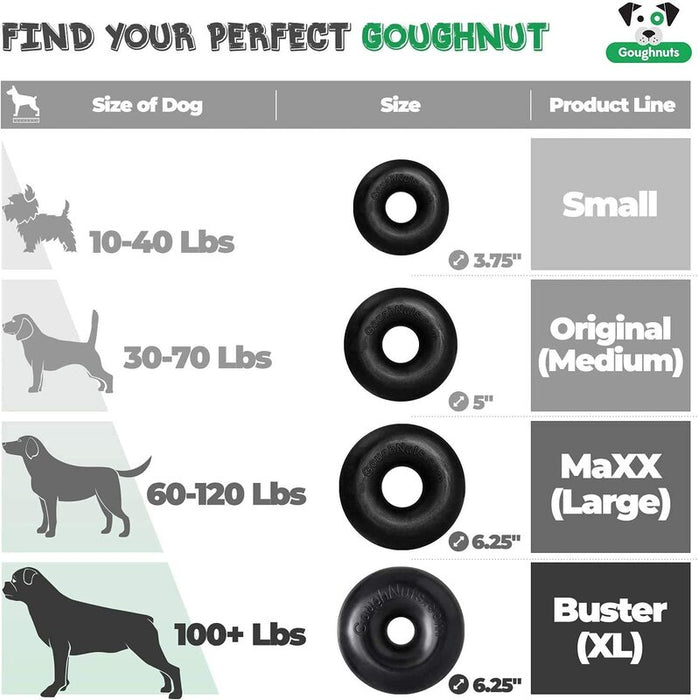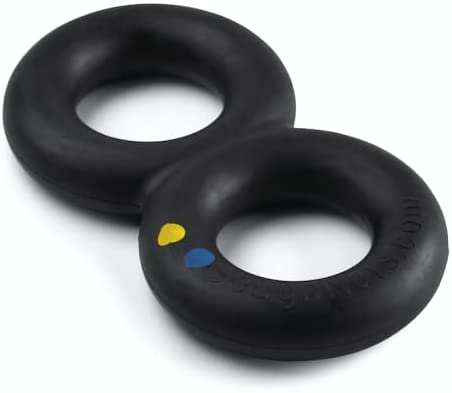 Goughnuts Heavy Duty
or 6 weekly interest-free payments of

$9.66
What's this?
The Goughnuts Ring Dog Toy and Tugs are designed to give pups and dogs a safer, tougher chew toy.

Natural rubber and made in the USA using engineered carbon reinforcement.

Each Goughnuts toy has two layers — the outer colour indicates the strength and the inner core is always red to serve as a safety indicator. Red means stop, so when a dog chews down to this red layer, you know it's time to replace the ring.




The Goughnuts Ring bounces, rolls and even floats, so it can stand up to extreme games of fetch and all types of outdoor play
* No dog toy is truly indestructible, so always supervise and have removed from playtime if pieces would be chewed off.
SIZING GUIDE:
| | | |
| --- | --- | --- |
|  SIZE  |  MEASUREMENTS | WEIGHT |
| ORIGINAL MEDIUM RING | 45MM X 130MM | 340 GRAMS |
| MAXX RING | 55MM X 160MM  | 590 GRAMS |
| | | |
| --- | --- | --- |
| TUG (DOUBLE RING) |  300 X 170 X 40MM | 796 GRAMS |