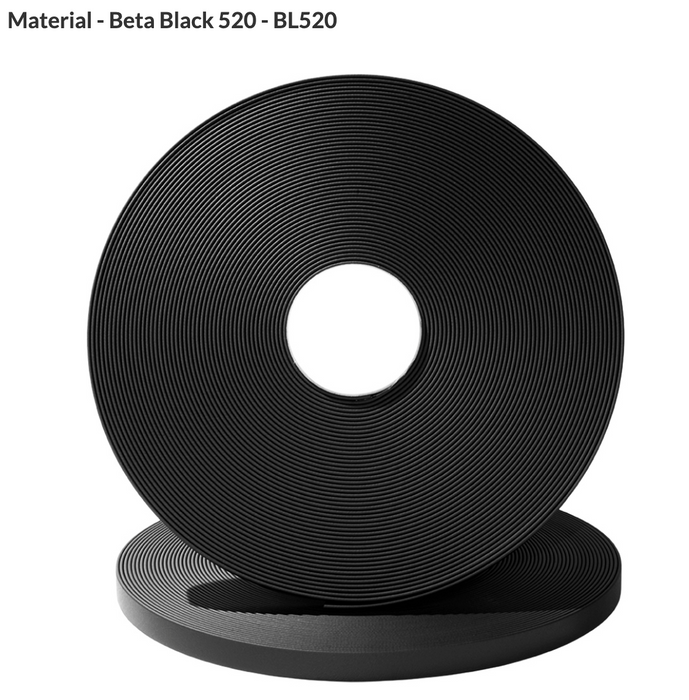 32mm to 50mm Wide Super Heavy Biothane (Beta 520)
or 6 weekly interest-free payments of

$2.59
What's this?
Super Heavy, Beta 520 Biothane
New Zealand's only Authorised Distributor for BioThane® Coated Webbing 
32 to 50 mm wide x 3.5 - 4mm thick
Prices are per Lineal Meter.
Discounts available for full roll purchases
Benefits Include:
Water Proof so Dries in Minutes
Easily Cleaned
Does Not Hold Odour
Colour will not Run
Flexible but Incredibly Strong (see details below)
Easily Sewn or Riveted
Applications:
Dog Collars
Leashes
Stirrup Straps
Girth Straps
Belts
* Break strength value is per 25mm of width. Example: 50mm width is 907.1847kg or 19mm is 340.194kg.
** All Buckle Pull Strength values are based on a 25mm wide specimen.