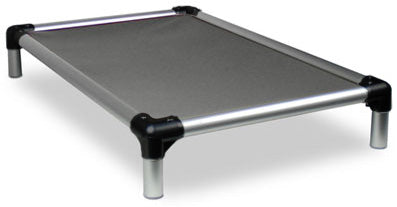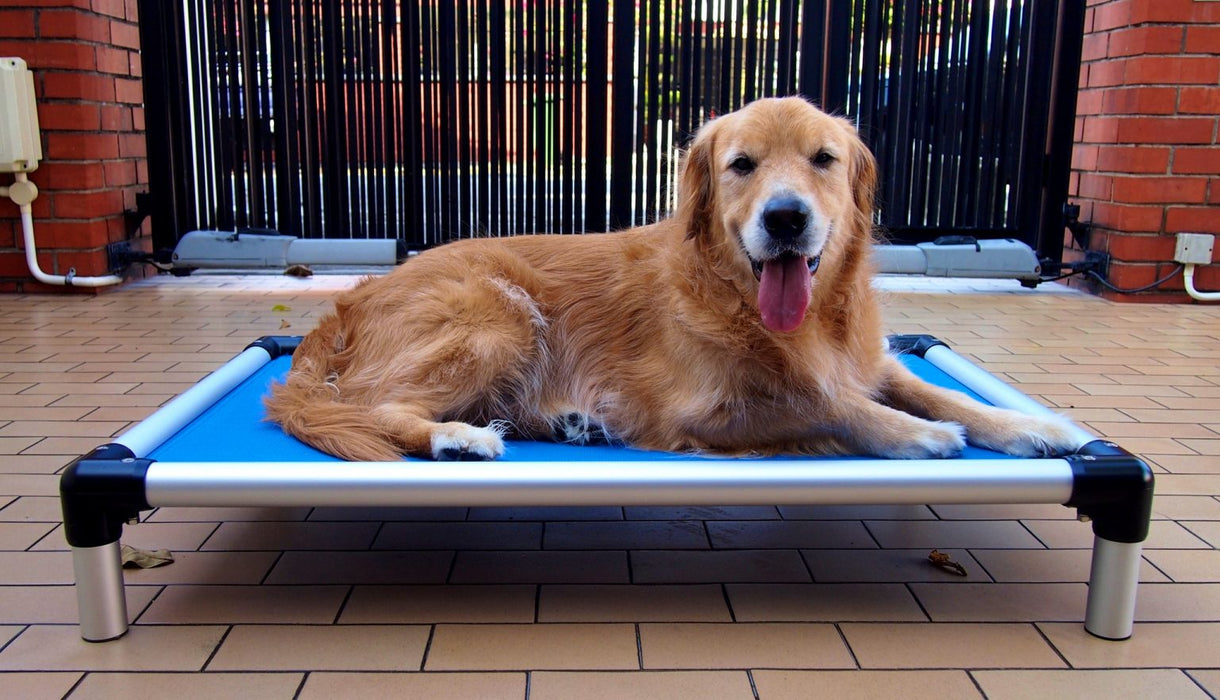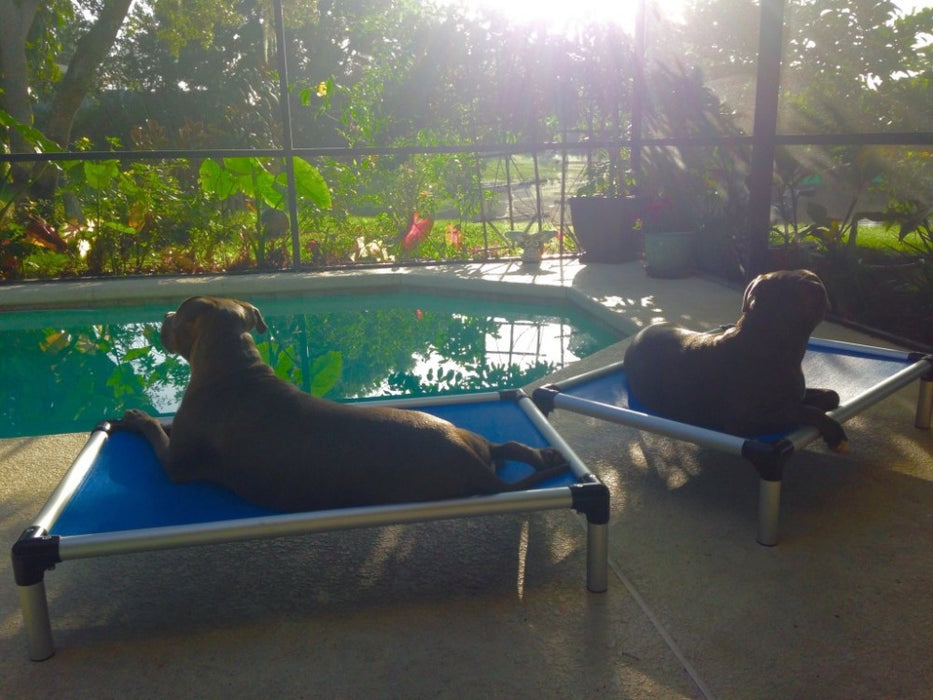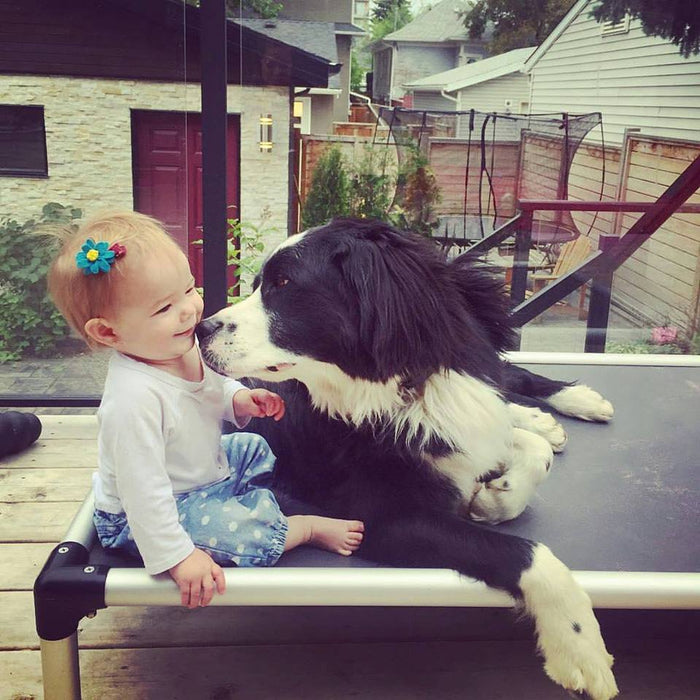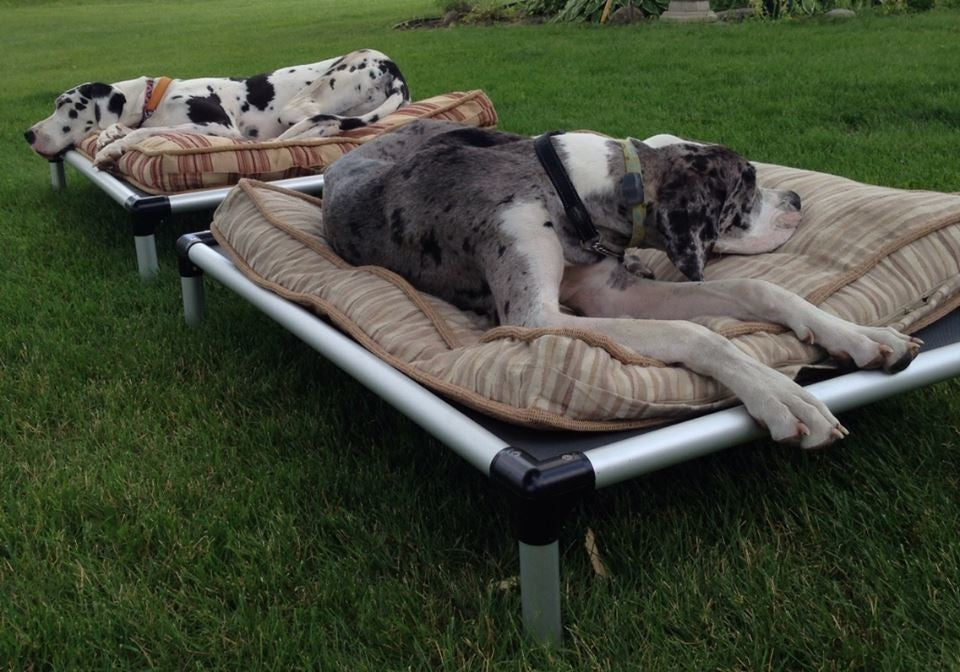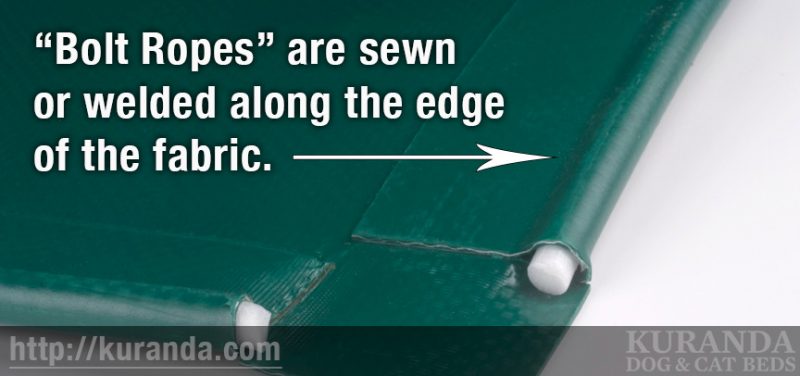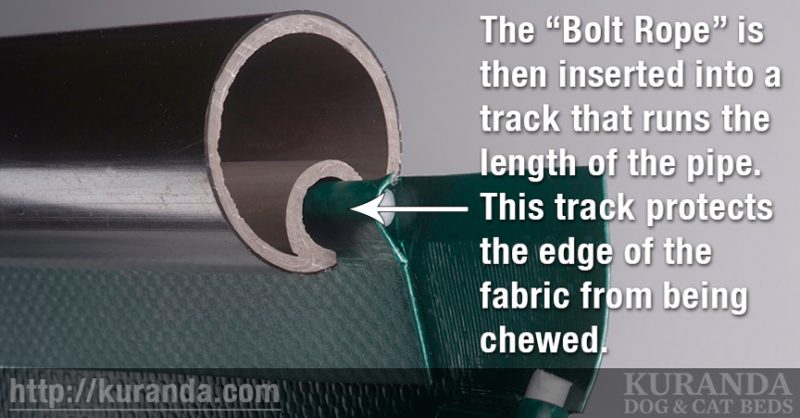 Kuranda Dog Bed Heavy Duty
or 6 weekly interest-free payments of

$85.40
What's this?
All-Aluminium Kuranda Dog Bed – The Toughest Bed on the Market!
First introduced in 1995 by Kuranda USA, Kuranda beds are designed to be everlasting, economical, easy to clean, orthopaedic and sturdy enough to stand up to the toughest of dogs! Kuranda beds are used by Animal Shelters, Veterinary Hospitals, Boarding Kennels, Dog Daycares, Breeders, Research Facilities and pet owners throughout Australia and 10 other countries. Their unique design allows all bed parts to be replaced, and fabric edges are hidden to prevent dogs from getting a direct bite on the weight-supporting fabric.

Fabric is non-breathable making them free of claw and teeth-catching holes. The off-the-floor design provides circulation underneath the bed during summer and lifts dogs off cold hard floors during winter.
1-year chew-proof warranty – visit our

 FAQ 

for further details on our chew-proof warranty.
High strength, lightweight aircraft grade aluminium suitable for indoors or out.
Firm 4cm wide cylinder frame making it difficult for both small and XX-large dogs to grip their mouth around.
Long-lasting, with all bed parts replaceable – never purchase a new bed again!
Easy to clean, guaranteed to stand up to repeated cleaning and high-pressure hosing.
Supportive, orthopaedic, comfortable design.
100% aluminium with anodized aluminium corners.
Satin-coloured aluminium frame to suit our wide range of fabric colours.
Manufactured in the USA.
Holds up to 114kg.
Heavy Duty Vinyl (40oz) Kennel Recommended. 

Designed for high impact and continuous heavy-duty use, the solid 40oz vinyl is the most durable fabric, great for businesses and destructive dogs. The rigid Vinyl coated polyester is the same material used for truck, gym and construction tarps and for outdoor furniture covers. Vinyl has exceptionally superior abrasion resistance and tear strength and will not shrink or sag. It has a smooth non-breathable waterproof surface which prevents fur catching inside the fabric. Vinyl does not harbour allergens and is best for dogs who suffer allergies. Clean by simply hosing or wiping down and leave upright to dry. 
Available in 3 sizes.  Please contact us if you wish to source different sizes.  Small and XXL are available to order but we stock M/L/XL as the most popular sizes
MEDIUM (Measurements are shown as length x width x height)
External: 91 x 59 x 17cm
Internal: 78 x 49 x 17cm
LARGE (Measurements are shown as length x width x height)
External: 103 x 66 x 17cm
Internal: 92 x 56 x 17cm
X-LARGE (Measurements are shown as length x width x height)
External: 113 x 70 x 23cm
Internal: 101 x 60 x 23cm
PLEASE NOTE:

When using the 40oz vinyl fabric, please be aware of surrounding moisture in the air. Placing a blanket, bed pad or soft bedding on top of the vinyl may cause the material bedding to hold water. This is particularly shown in areas that show dramatic temperature drops and depends on the outdoor temperature compared to indoors. We highly recommend you fit the Ballistic Nylon fabric on your Kuranda bed if this applies to you.
Chlorine and bleach products bore water, water with high salt or chlorine levels and areas with high salt levels will cause the aluminium beds to break down/corrode. If any of these are you, then the

 standard beds 

will suit your business better and can be ordered on request (standard beds are made for light-medium chewers. Standard bed corners will not hold up to heavy chewing dogs, if you have a heavy chewer, we can provide aluminium top corners on your standard beds).
Colours may vary depending on availability.  Currently available in smoke which is a dark charcoal.
How to measure your bed requirement.