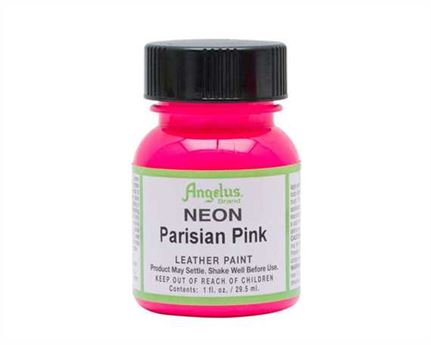 How to use Angelus Paints
To help you get the most out of your Angelus Paints we have provided some handy info and videos courtesy of our friends at Angelus.  The info is not exhaustive so any questions please get in touch!
What can Angelus Paints be used on?
Angelus Paint can be used on any leather surface, as well as many other surfaces as long as they are prepped properly. Some of these other surfaces include: Canvas, Fabrics, Mesh, Biothane & more!
Angelus Paint is not recommended for use on the very bottoms of shoes as the paint will wear away as soon as you start walking in them. Angelus Paint also works great on certain Soft Midsoles (Jordan 3's, Jordan 4's), and will not hold up on hard midsoles (Converse, Vans, Jordan 1's, Air Force 1's, etc). We want you to have the best experience possible with realistic goals.
Angelus Paints can be used on any type of shoe or leather item from shoes, sneakers, boots, sofas, couches, denim, canvas, and more. With the proper preparation it can adhere to any surface.
How does Angelus Paints differ from other paints?
Angelus Paints utilize a flexible, self levelling, non-cracking formula that adheres to multiple surfaces such as leather, vinyl, patent leather, canvas and more when prepared properly.
Here are some handy links to how to videos to help you get the most out of your Angelus Paints
Can Angelus Paints be mixed?
Yes, all of our paints are formulated to be mixed very easily. This gives you full control to create thousands of colour varieties on your own.
How can I prevent scuffs/scratches?
The paint is naturally abrasion resistant to a point but to protect from extra scuffs and scratches be sure to apply Angelus 4 Coat to your work when done. 
What is Angelus 4 Coat?
4-COAT is the industry's best scratch resistant urethane clear coat. With its ultra-high durability & flexibility, this protective topcoat will help protect almost any project. 
It is available in 4 different sheens: Flat, Matte, Satin, & High Gloss (Matte available at Delta Canine at this time).